8010 Controller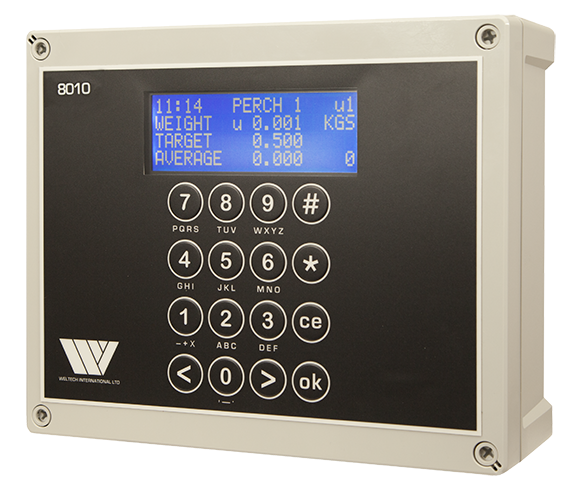 Related Products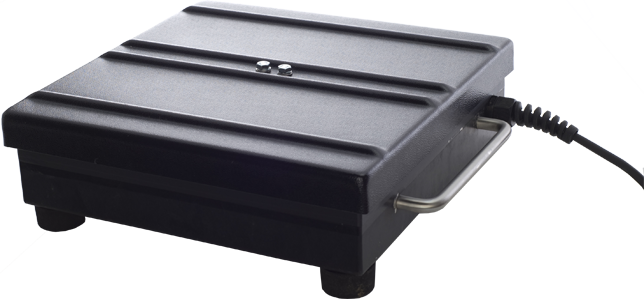 Weighing Platforms
View More
Reducing your costs and increasing your operational efficiency!
The BW-8010 Controller is the most versatile and easy to use automatic weighing system on the market today, with the ability to monitor up to 10 separate platforms with distances in excess of 500 metres from the controller.
The controller can be programmed with the actual time, age of bird, percentage acceptance and target weight. Every 24 hours the printer will print the age of the birds, total birds weighed, average weight, percentage evenness, standard deviation and coefficient of variation.
The target weight will increase each day automatically by taking today's average as tomorrow's target.
Can be fitted with USB port for easy data transfer
Ideal for remote locations.
The BW-8010 controller has a large alphanumeric back lit display and a key panel with over size touch buttons to make setting and reading of the information simple and user friendly.
The 8010 controller can be set with the farm name and address and each platform can be independently set for the age of the birds and target weight and the house or pen being monitored.
The display will show the time and date, total number of birds weighed, average weight and the target weight. Each platform can be brought up on the display by pressing buttons 1-10.
All information is stored for up to 8 days within the controller's memory and the data can be downloaded to a printer, PC, or emailed directly using the Weltech Data Transfer System.
The 8010 will print all the data recorded from each platform and if programmed can average the information from any combination of platforms.
The 8010 system is very versatile, it can be used as a permanent weighing system monitoring up to 10 platforms or it can be fitted with a carry handle and be set up to be portable.
The 8010 can be programmed to suit individual needs, it will calculate for each platform the total number of birds weighed, average weight, percentage evenness, CV and standard deviation. It will store the weight of every bird weighed and will give a numerical histogram in 20 gram bands for each platform.
The controller will adjust the target weight for each platform constantly, it can be programmed to adjust every 24 hours or after a programmed number of bird weights. It takes the average weight recorded for the last 24 hour period or the last number of birds weighed and uses it as the target for the next 24 hour period or number of birds weighed.
Data can be downloaded onto a computer, printer USB memory stick or sent via bluetooth or email 8010 Controller Compatible Device BluetoothTM This is an optional extra which can be fitted and will allow the unit to work with ALL Bluetooth Enabled Devices.
Manual & Automatic Chicken, Poultry Weighing & Feed Monitoring System